Facilities
As well as having use of the other facilities around the school, the Sixth Form Centre is a designated area in the school for the students to use recreationally and for their studies. The Sixth Form Centre consists of a Common Room and a Study Room as well as access to excellent facilities at Woodrush Community Hub.
The Common Room has an expansive seating area and a kitchen area. The Group Study Room is a purpose built study area for the students to work in. There is wireless Internet in this area as well as ICT facilities for the students to use.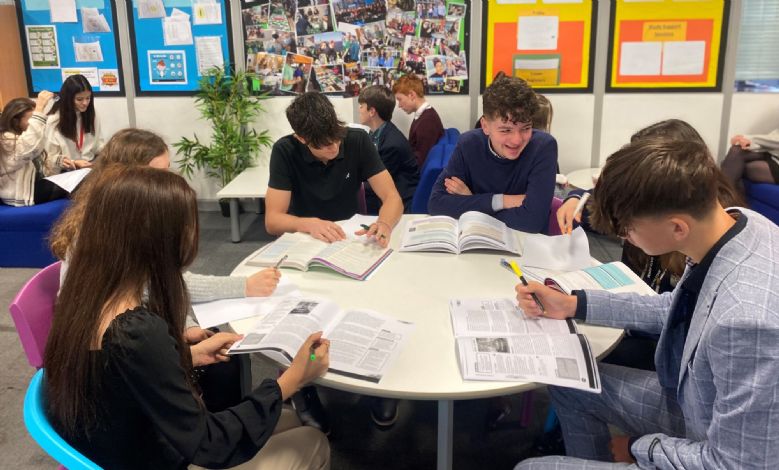 The Study Room also has a resource library that consists of various materials to support students in applications to further education courses and other career pathways. The Silent study area is a new addition to the Sixth form where students can go to work independently. It is equipped with a large seating area of independent study desks along with set of computers.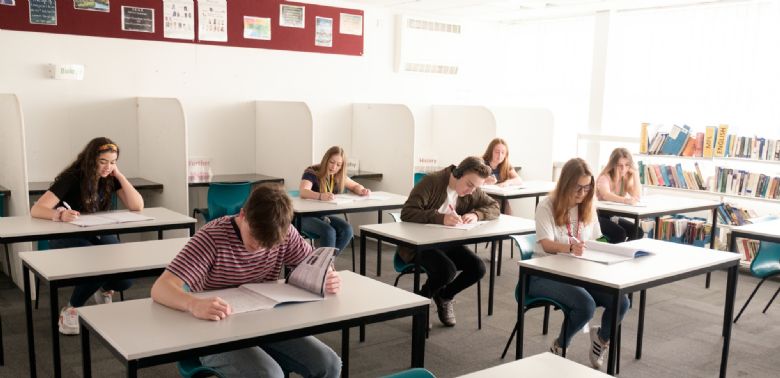 e4e