House System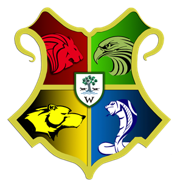 Woodrush Houses
| | | | |
| --- | --- | --- | --- |
| | | | |
| Brindley | Cadbury | Eliot | Lanchester |
We have four Houses at Woodrush High School : Brindley, Cadbury, Eliot and Lanchester
On arrival at Woodrush, all students are assigned to a Form within a particular House and encouraged to work hard and make progress in all aspects of school life, with their individual efforts contributing to the collective fortunes of their Houses.
Each House community is led by a member of the Senior Leadership Team. They are responsible for developing the individual and distinctive ethos of their House.
All Houses are represented equally in terms of age and ability which makes for lively, respectful rivalry throughout the year as students take a great pride in their individual and collective achievements.
Throughout the academic year these Houses will compete against each other to become House Champions for the academic year. There will be various House Competitions held throughout the year and attendance and merit figures will also contribute towards House totals. One House assembly is held every term to celebrate House success and to promote the House ethos.
House Ethos:
Brindley - realising your potential
Brindley House aims to encourage a strong team spirit, a strong sense of belonging and to provide the vital help and support our students need to achieve their goals in school. Through various House competitions and initiatives, Brindley House also looks to develop skills and attributes that our students will need during their time at Woodrush and beyond; such as team work, leadership skills, good organisation, perseverance, discipline and communication skills. Central to our ethos is the idea that every student is encouraged and supported to realise their potential.
Cadbury - empowering yourself
Cadbury House's ethos is centred around encouraging all students to participate in all of our activities and friendly competitions, to work hard and enjoy being part of a team.
Our aim is to empower all of our students and encourage them to achieve their full potential. We realise that every individual student has skills and attributes that can be harnessed and directed towards particular achievements. Our aim is to support our students in identifying these strengths and guiding them towards using them in a positive and productive way.
Eliot - overcoming personal barriers
Eliot House aims to provide students with a sense of belonging and achievement, and to ensure that they are happy and enjoy their time at Woodrush. Pivotal to our ethos is that every child is encouraged to involve themselves in all of the things that happen in school, both inside and outside of the classroom.
Although success in House competitions and Sporting events is something we encourage all of our students to aspire to, more important is the personal development derived from participation, trying your best and overcoming personal barriers.
Lanchester - confidence and belief
Lanchester House encourages all of their students to have the passion, drive and determination to achieve their academic and personal goals. Our ethos encourages all of our students to have confidence and belief in themselves so that they can surpass all of their goals both inside and outside of the classroom. We also encourage all of our students to become active, confident and responsible members of the both the school and local community.
e4e